What is cous cous? Cous cous is a food consist of grains made from semolina. It was traditionally made from the hard part of wheat Tritucum durum. It is originated from North Africa diet and derived from arabic 'kuskus'. Tak faham ke? For more information please refer to this blog,
http://www.yukikuni.com/blog/2006_10.htm
. Cari kat wiki, tak bape menarik penerangan dia.
Kesimpulannya ia lebih light dari nasik tapi kenyang. Mana dapat eh bende alah ni? Adik saya kat UK belikan. Dia pun tak penah cuba. So dia balik hari tu cuba sama². Rasanya..hmm..not bad la sebab dah siap² campur rempah. Ada banyak flavour.
The package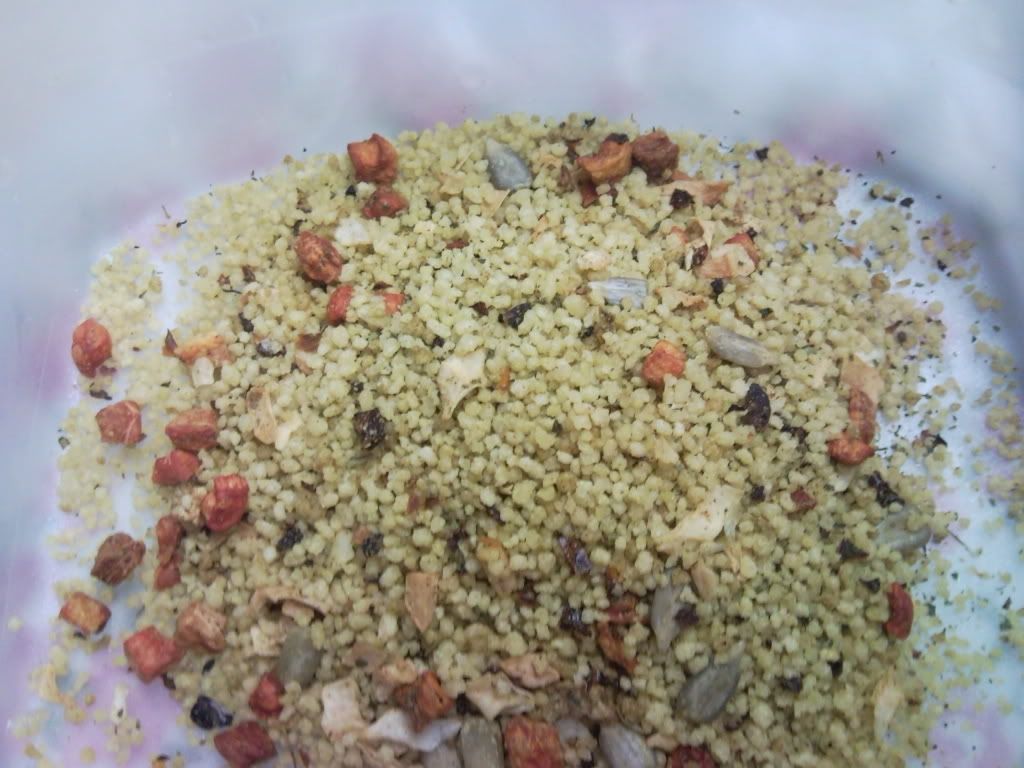 Cous cous belum masak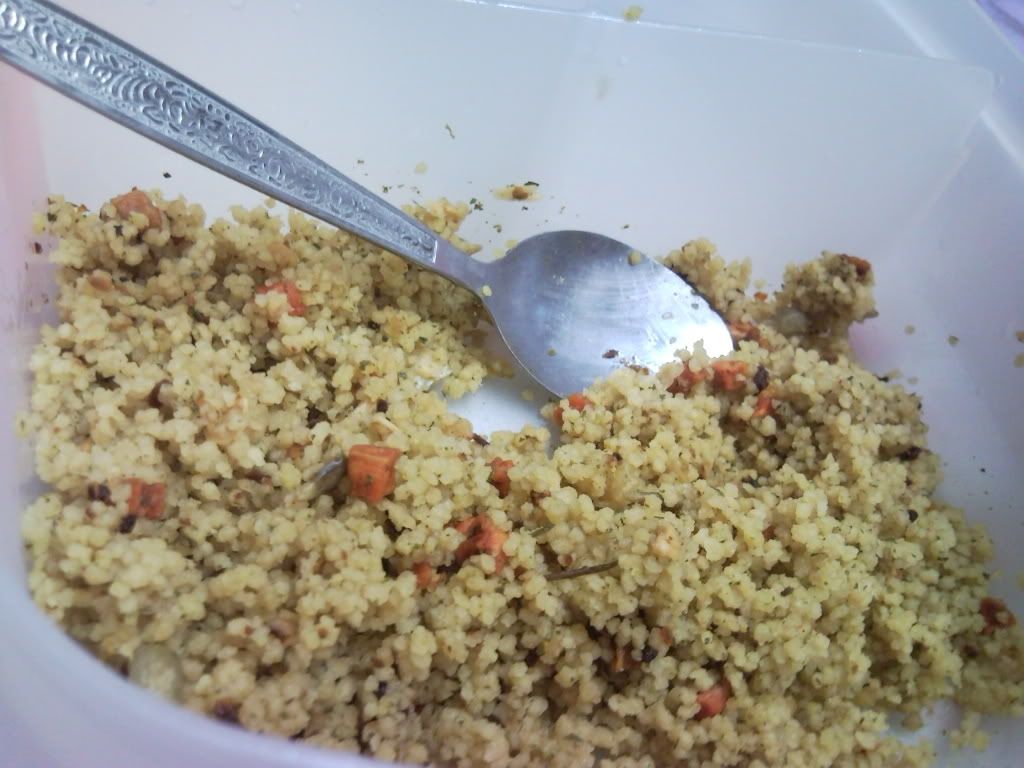 Cous cous yang dah masak lepas dituang air panas dan ditutup selama 5 minit
Close up sikit..ready to eat...