Yeah..nak update penurunan berat badan. This weekend saya mengalami perasaan untuk memasukkan carbs ke dalam badan. Isk..perasaan apakah ini. Alhamdulillah saya berjaya control.
Tapi on Saturday, saya ikut lawatan kawan2 mak saya ke Ladang Anggur di Tasik Beris, Sik. Naik bas. The dizziness feeling tetiba je datang. Rasa nak muntah. Saya cuba tido, tapi rasa nak muntah gak. Minum air pun tak jalan, last2 saya amik sebijik sweet Clorets yang mmg ada dalam handbag (lupa beli no sugar sweet). Hmm..lega sikit. Tapi? Masa tengah kulum Clorets tu, terbayang2 bape banyak gula saya telan sebab manis.
Pegi Ladang Anggur..bangga sebab orang Melayu kat Malaysia dapat buat perusahaan camni. Takkan tak rasa kan, so saya rasa sebijik anggur merah dan sebijik anggur hijau. Manis. Sedap tapi lain dari yang import punya. Kantoi lagi..hish...sikit je kan.
Derang jual sekilo RM25 kalau beli kat kedai dia tapi kalau petik sendiri, RM50 sekilo..isk..mahal gila. Saya beli yang kat kedai je la. Still mahal dari harga biasa, kalau yang kat Econsave sekilo busuk2 pun RM15 je..imported lak tu..nape yang tempatan mahal eh, tapi takpe la..support je la. Nak masuk ke ladang tu sorang kene bayaran RM3.
Gambar2 yang saya snap masa kat sana..
Posing pegang anggur, kalau la leh ngap terus..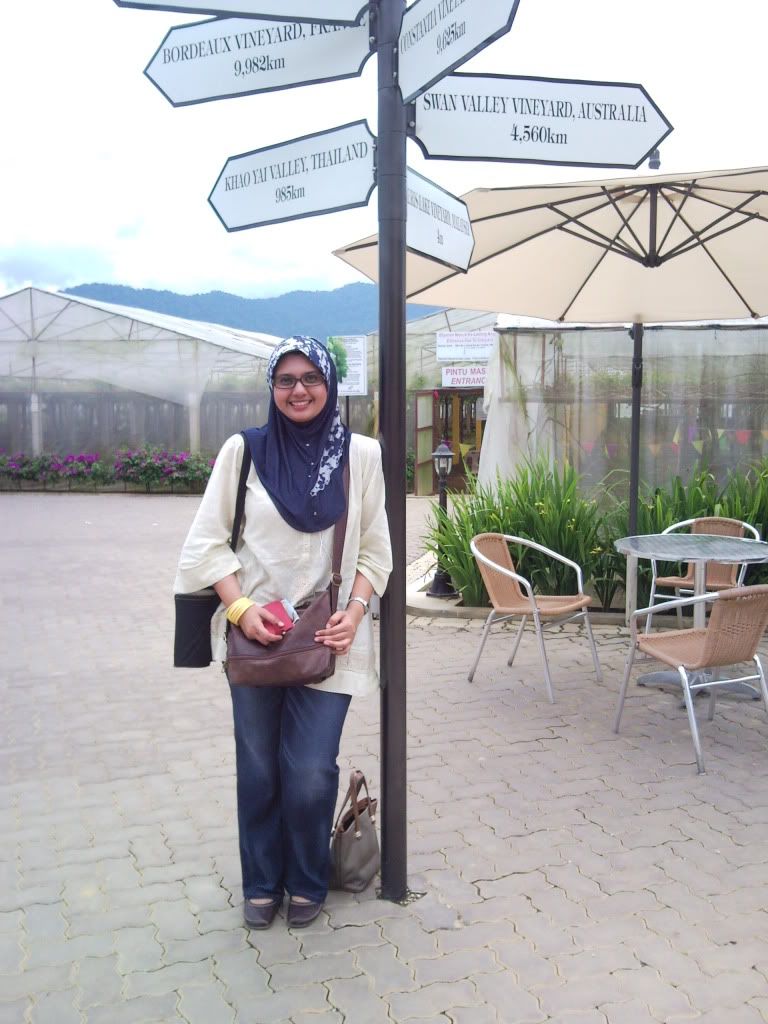 Feeling2 macam kat oversesa. Dari papan tanda kat atas tu, baru tau anggur ada kat Thailand, France, South Africa, Australia, USA dan yang terbaru..Malaysia la..
Banyaknye anggur berjuntaian..geramm..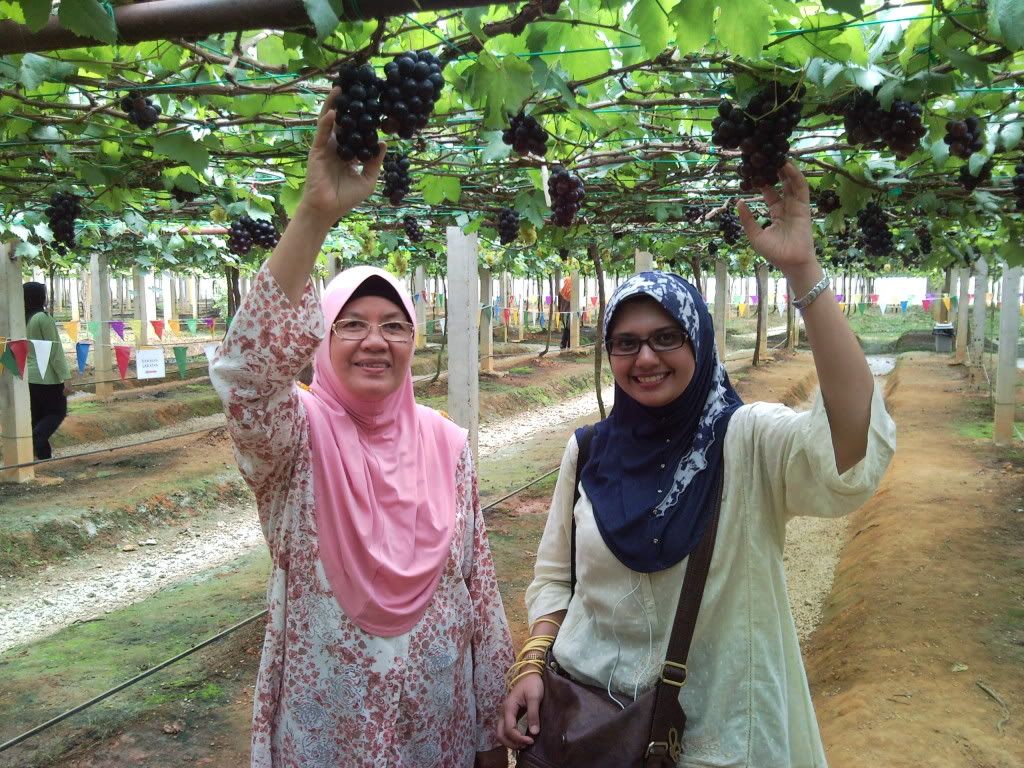 Anggur merah/purple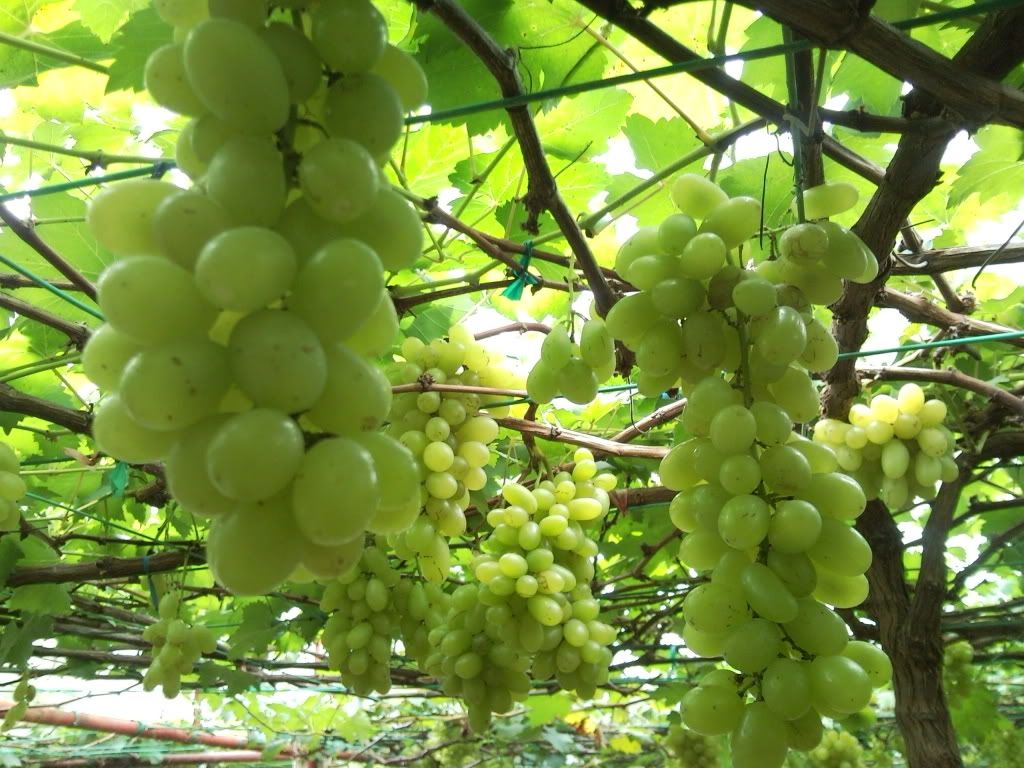 Gugusan yang menawan kalbu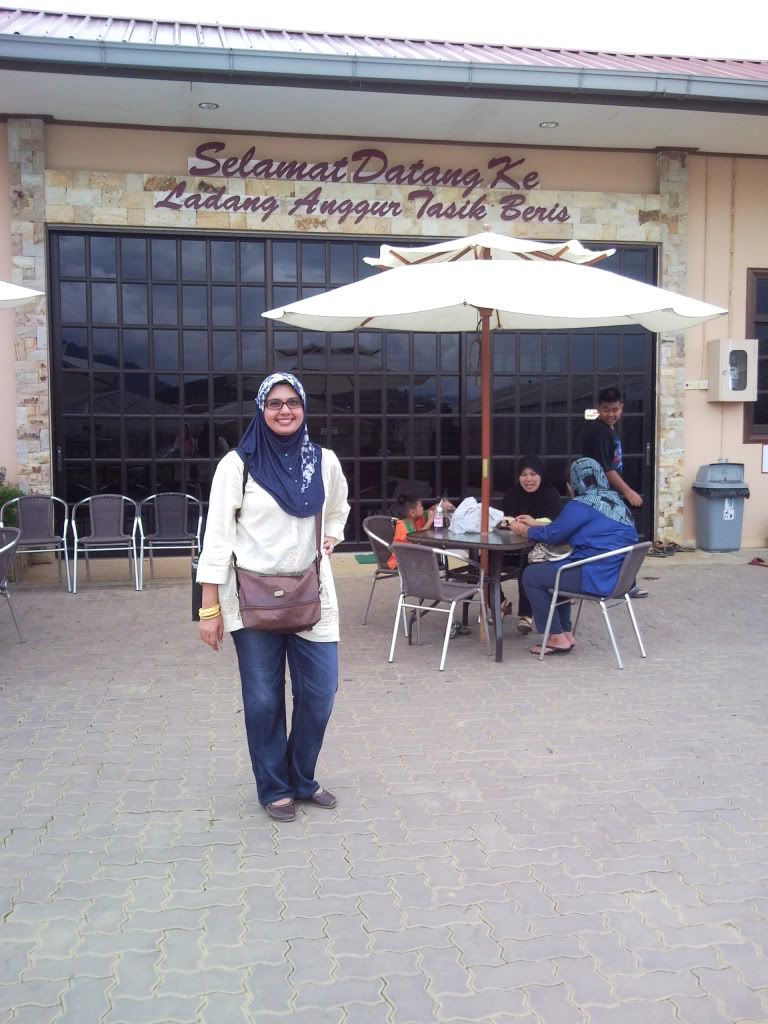 Posing lagi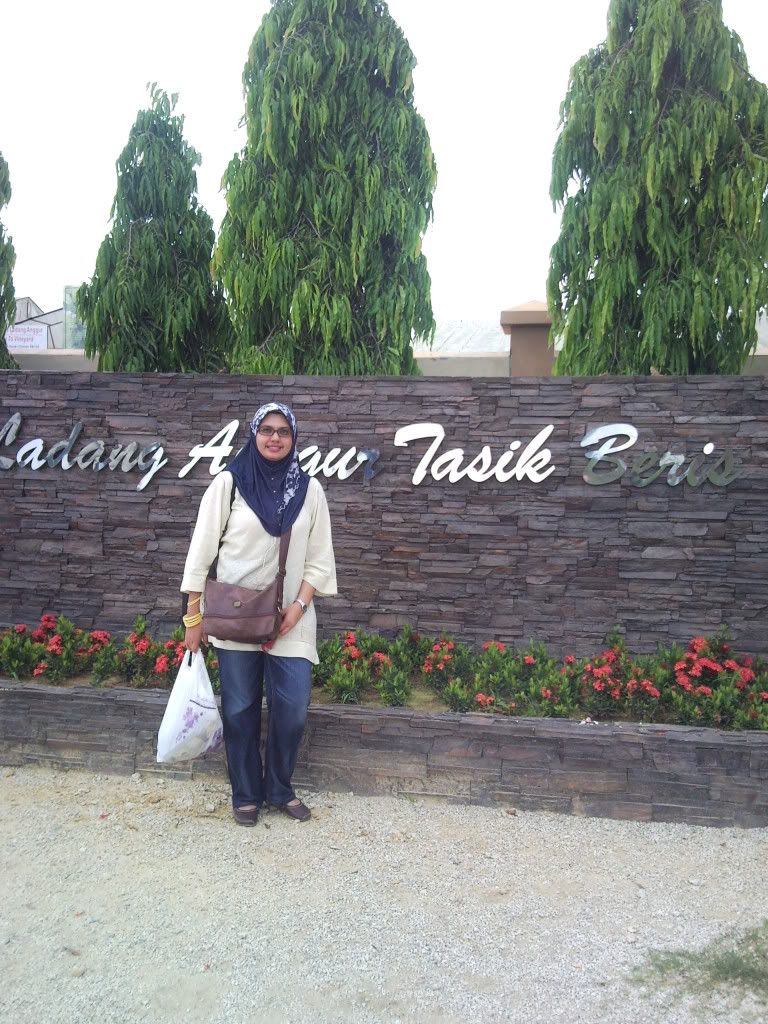 Depan pintu masuk
Lepas tu, gi lawatan ke kilang buat pinggan mangkuk Sweet Touch..ala2 macam Vantage tapi 100% orang Melayu buat..bangga lagi..:) Location kat Kuala Ketil, Kedah.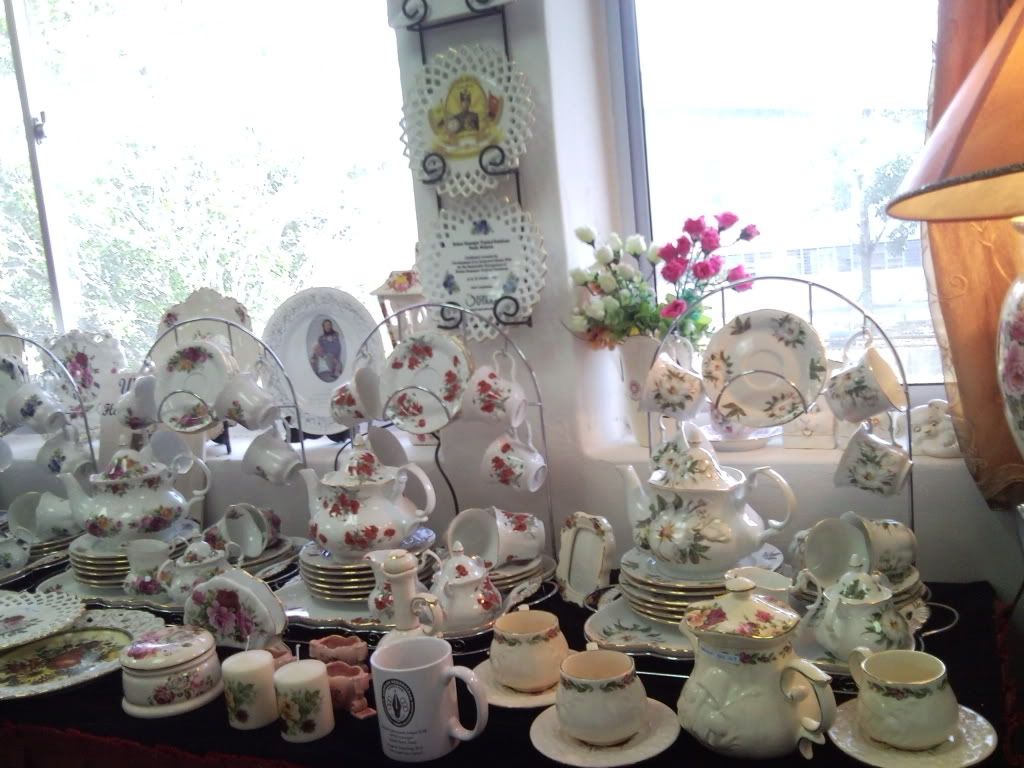 Banyaknye..rambang mata tapi mahal lo..satu tea-set harga RM585..erk..mahal dari Corelle.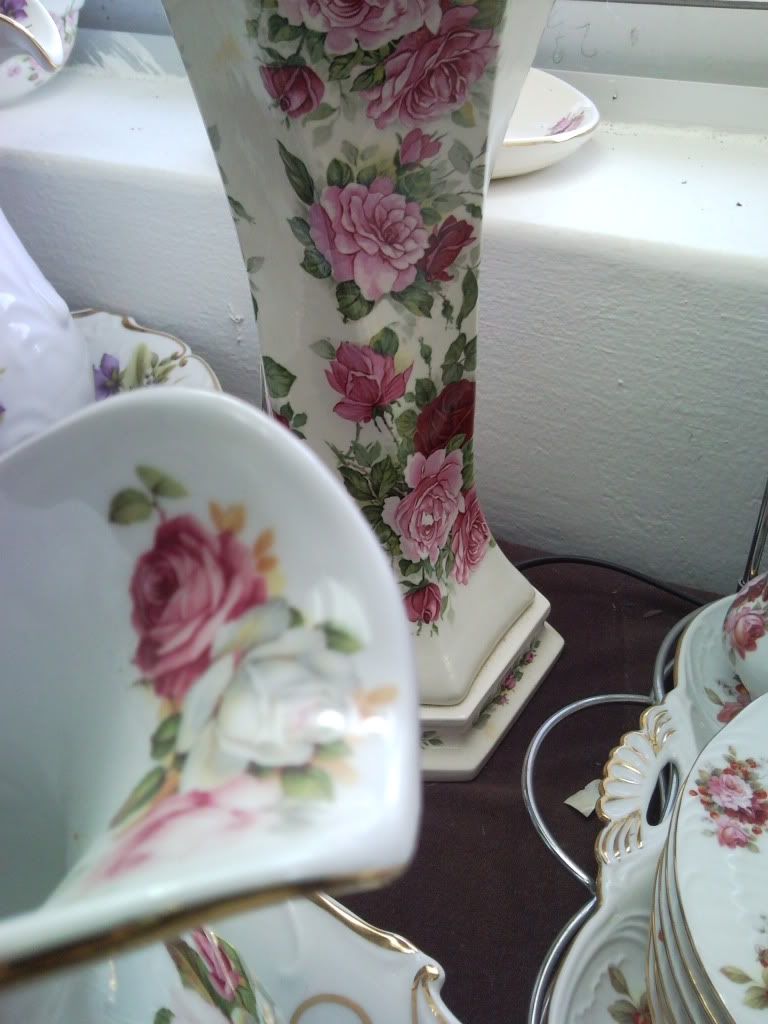 Kekononnya nak kreatif amik gambar le..ambik gambar celah2..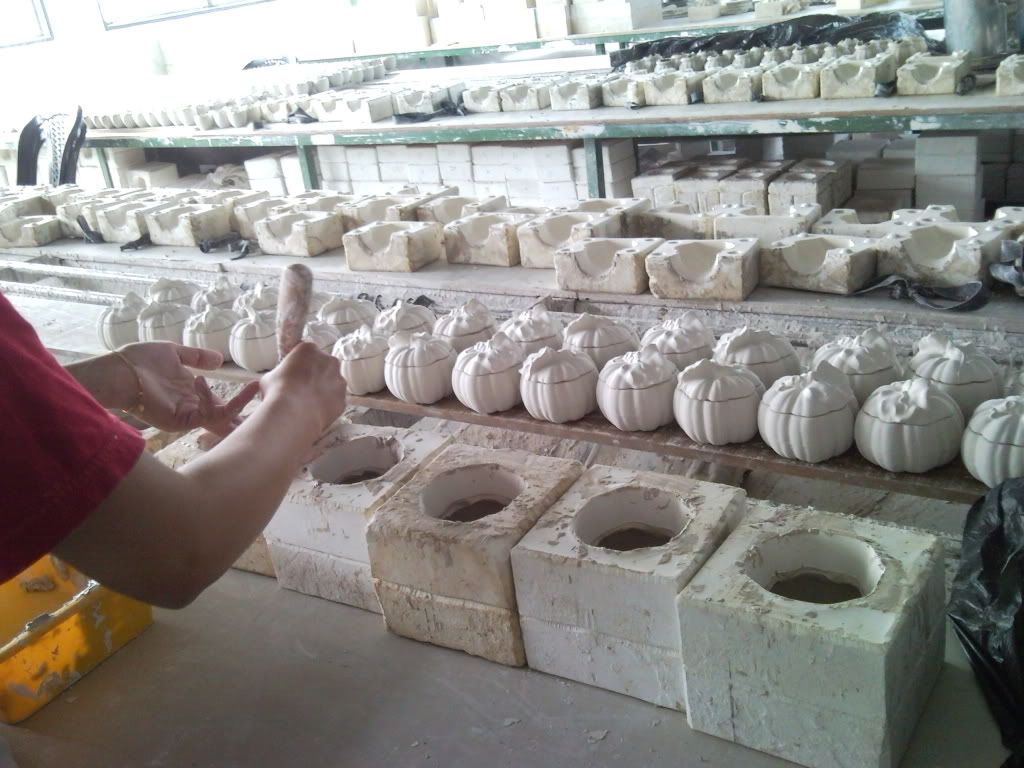 Cara buat seramik tu..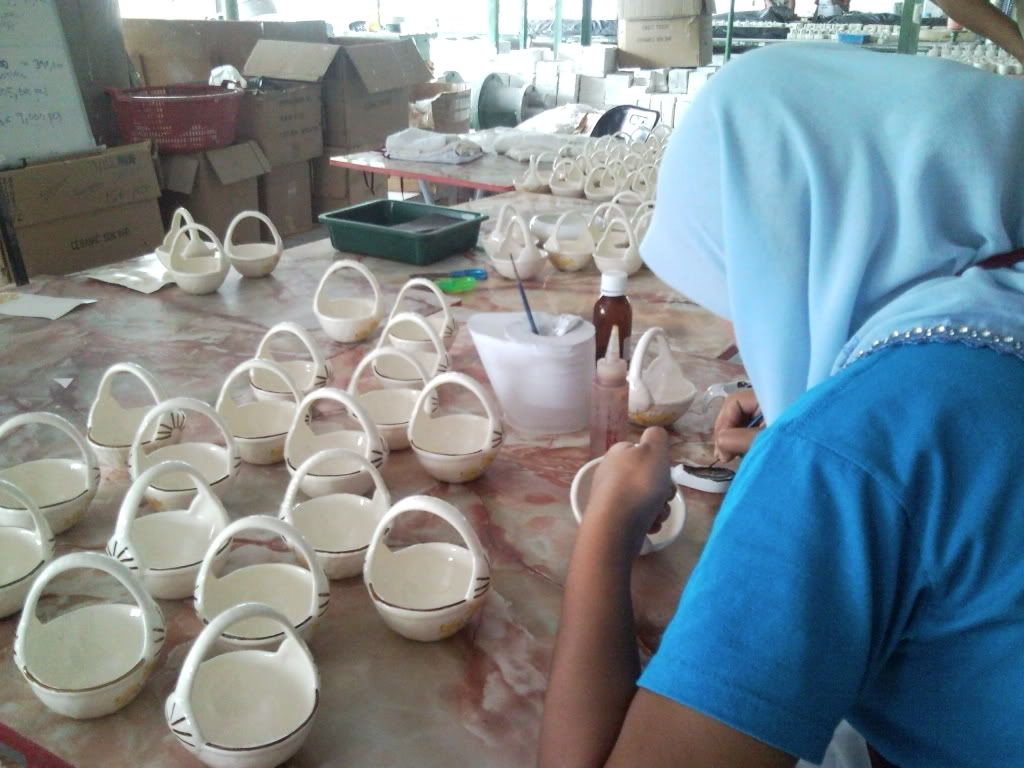 Staf dia tengah buat lining gold kat bekas telur. Satu botol gold liquid tu cost for RM1000. Kalau tumpah..erk..ngeri2..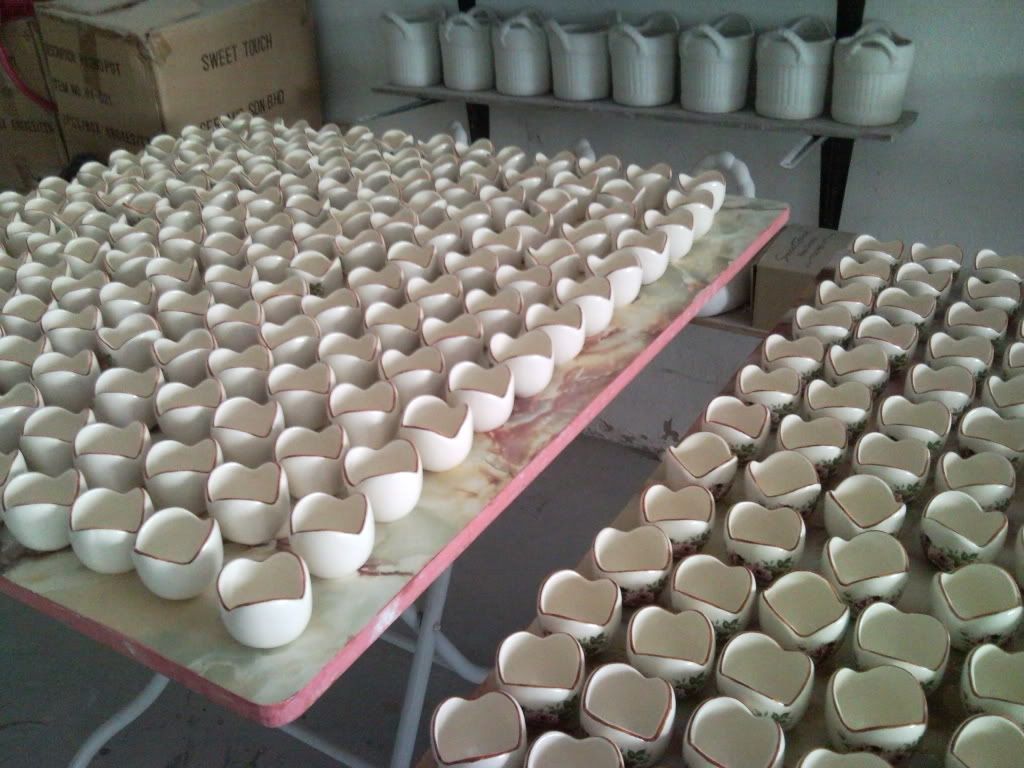 Yang dah siap n semi-siap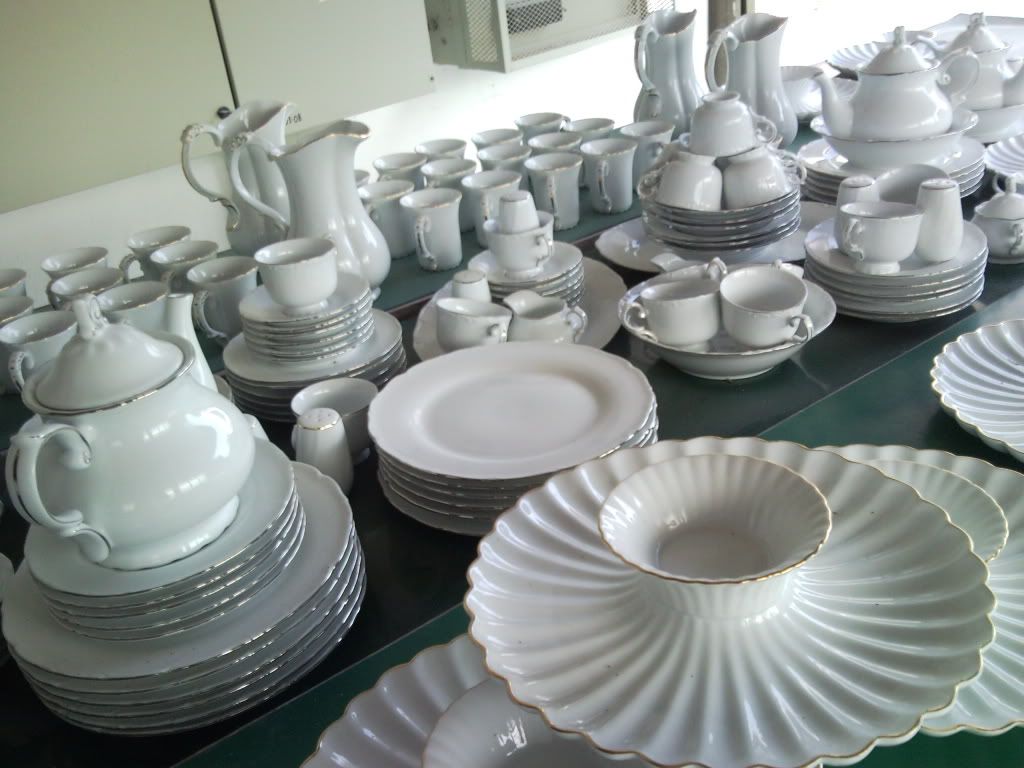 Cantiknya, tu belum letak bunga lagi
Proses nak buat pinggan mangkuk ni melibatkan 3 kali pembakaran. Lepas pembetukkan dari tanah liat, bakar. Lepas buh cat putih shining, bakar lagi. Then letak design bunga, bakar lagi. Pinggan dia agak berat, style Claytan tapi cantik. Saya dan mak beli tempat letak brooch..cantikk...RM35 per piece.
Dah cite banyak2..baru back to cite asal..my weight lost. After 2 days berweekend di rumah, jumlah yang saya dapat kurangkn..hmm..300gm je..haha. Ataupun maybe lemak kental kot yang susah nak turun..huhu..lemak lembut easily come out. Ada part badan yang sagged..erk..tak cantik tapi takpe. Kene workout after this. Target 5kg by this Friday, berjayakah?